0.
Sometimes when using a template that is not part of the Template and Menu Hot Sauce system or from on of the demo website samples, the template can have an incorrect format and/or get corrupted somehow along the way.

One way your templates can have an incorrect template syntax is by having an uneven number of Opening and Closing Template Editable Region Tags. This is like having too many left parenthesis and not enough right parenthesis.


POSSIBLE SOLUTION:
For each and every one of the templates in the Templates folder, open them up and run the commmand,

Modify --> Templates - Check Template Syntax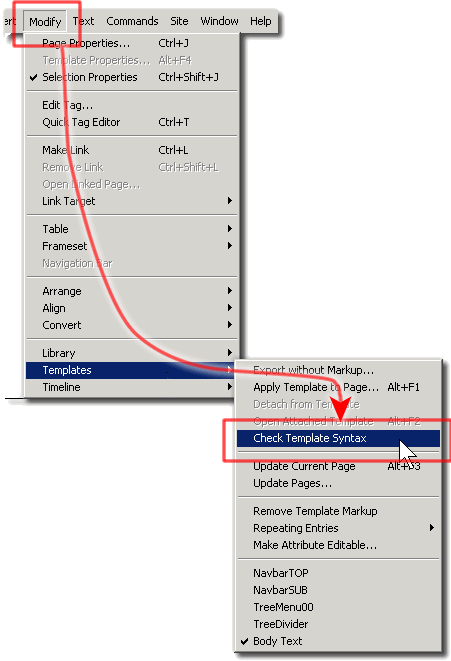 This could determine if the template has some extra closing or opening tags that it should not be having. If you do have some, you must fix it by deleting any extra ones and Check the Template Syntax again before proceeding.


A GOOD and CORRECT TEMPLATE will produce this type of message.








So just follow the steps above and if you have any questions or problems, please do contact customer support.